A powerful web based software 100% custom to manage your price policy: how much you spend for getting your products ready to sell and what are the selling price levels for your customers. You will have a flexible and easy to use application for price management and optimization.

READING THIS MATERIAL YOU WILL FIND ANSWERS TO FOLLOWING QUESTIONS:
ACQUISITION COSTS MANAGEMENT

This option includes the calculation of all the costs, from the factory gate to your store. All relevant aspects will be managed with our tailor made solution:
Ex WORKS prices

volume discount management you establish with your suppliers

import duties

shipping costs

custom duties

etc
CLICK on the picture below for SCREENSHOTS from our pricing software!

Each product may have multiple price levels, for different sales channels. You have full control on how your products are sold by your sales agents. You can set various price levels:
price for distributors

price for your store

price for resellers

custom price per account, if you negotiate custom contracts with certain partners
CLICK on the picture below for SCREENSHOTS from our price management software!
​

The web based software will have responsive design: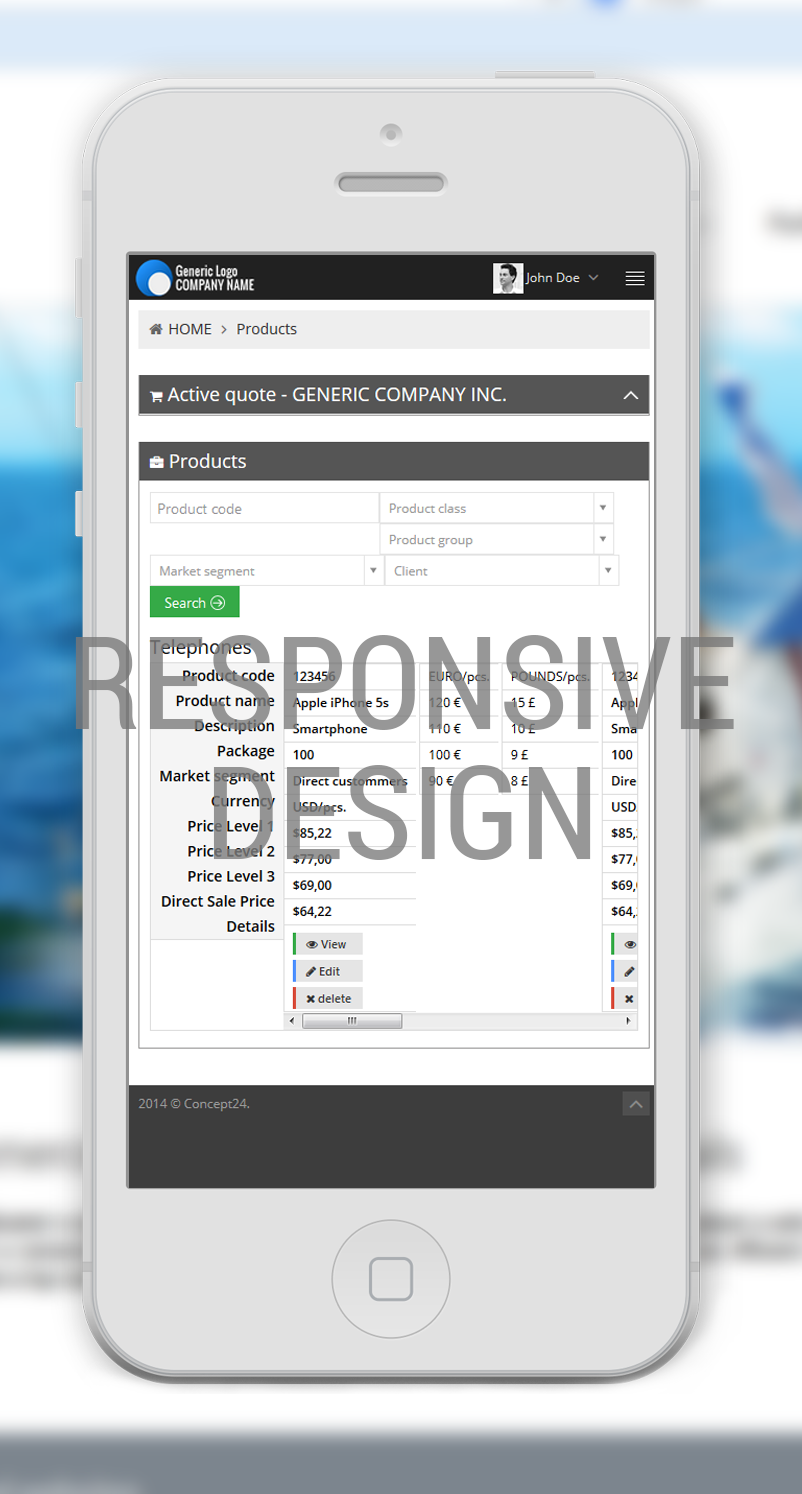 Any dedicated REPORTS can be created for the top management or the application users.

The software is web based developed in PHP, using a modern MVC Framework. Entire code and source files will be yours, allowing you the possibility to update the application at any time.

The PRICING management software can be used in relation with other applications like:
Building a custom software is the best choice. It will perfectly fit your business !
Don't hesitate to contact us for a free evaluation. Send us a brief description of your project and we will get back to you with a tailor made application and a budget estimation.
Does one of you business partners need our solution ? Share it or send it per email!